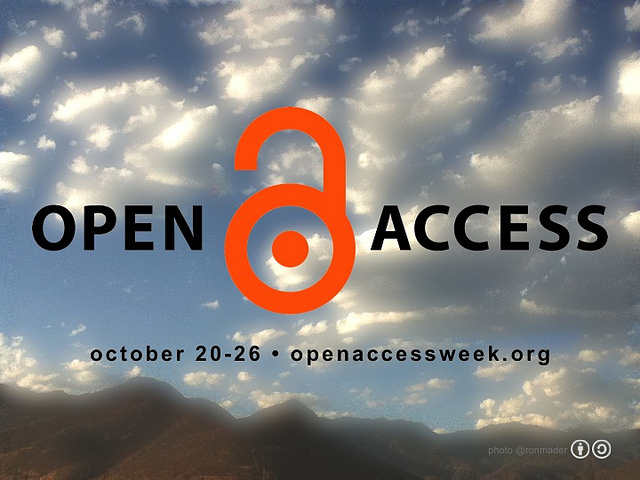 A few local Open Access people – Liz Allen (ScienceOpen), Pete Binfield (PeerJ, with Georgina Gurnhill in the UK), Lenny Teytelman (Zappy Lab) and Laurence Bianchini (My Science Work), who are expanding to the Bay Area, welcome) – got together and brainstormed what our ideal OA week event would look like.
We agreed that we wanted to avoid a traditional format and so we settled on:
Moderated un-conference where the audience talks and asks questions
Simple event theme, we picked "#OpenAccess – it's up to all of us
"Lightning talks" that anyone can give, 5 image slides in 5 minutes
Time to chat and mingle over a drink and something to eat
Ideally, a cool venue with great views (with Disabled Access)
Not wishing to brag (but bragging none the less!), we feel that the program below achieves our vision. We ran it past our academic partners UCSF Library (Anneliese Taylor), UAW post-doc union (Felicia Goldsmith) and they liked it too. Now all we need is for you all to save the date and make this an event to remember.
Date: Thursday, October 23rd, 2014
Venue: SkyDeck, Berkeley (one of the first research university startup accelerators)
Time: 6.00 pm - 8.30 pm
Theme: #OpenAccess – it's up to all of us
Format (suitable for global cloning!):
8 mins – relax with a drink, a snack and "What is OA?" video by Jorge Cham (PhD Comics), Nick Shockey (Right to Research) and Jonathan Eisen (UCD)
10 minutes – un-conference OA topic selection by audience
20 minutes – topic discussion with moderation (your host for the evening, Lenny!)
10 minutes – grab another drink (alcoholic or non), stave off hunger with nibbles
40 minutes – lightning talks, "#OpenAccess – it's up to all of us"
Last 30 minutes or so – greeting old friends and making some new ones
In the coming weeks, we'll be letting you know where to send your lightning talks and the deadline for doing so, we will be taping them for social media (you have been warned). We will create an Eventbrite so you can RSVP.
Finally, in the spirit of "the more the merrier" other OA Publishers and Academic Partners who want to participate are welcome to email Liz.