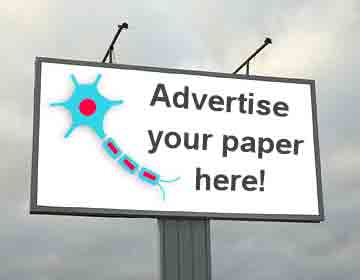 Marketing your final product is essential, be it in a start-up or a research group. As a partner at a top venture capital firm emphasized to us, viral adoption of apps and software is a myth1. Entrepreneurs either fail or quickly learn this fact. Similarly, believing that your research paper will magically find the target readers just because you published it is naïve. Yet, when talking to scientists about the PubChase article-level blogging platform, half think that it is a great idea and half are very skeptical and resistant, arguing:
Blogging is a waste of time
This is self-promotion, akin to advertising
The process of publishing a paper is demoralizing and once out, they don't want to think about it again
The editor-in-chief of a famous academic science journal told me, "Lenny, blogging is the end of science. If my students have the time to blog about their work instead of doing the research itself, they must have run out of things to figure out." Also, once their paper is out, scientists often no longer want to think about it and are eager to move on to the next exciting discovery. I understand this feeling very well, as the excruciatingly-long delay between writing and publishing means that by the time the paper is in print, you are deep into another project. However, these attitudes strike me like neglecting your child after the birth. The reason we publish research is not because it looks pretty after typesetting, but because we want to advance knowledge and contribute to progress. And if no one knows about your new publication, you have advanced nothing. If blogging and tweeting helps to bring readers to your research, then it is crazy not to do so (and judging by our data, blogging is a great way to increase exposure for the underlying research – depending on the essay, half or more of the essay readers go on to read the article itself2 ).
The hesitation to use social media and blogging to promote one's research because of the way it is perceived by peers is a bit harder to address. One professor who blogs a lot about her research to a huge following said to me that if she writes an essay for PubChase, she has to be careful to ensure that it does not come across as an advertisement. Another professor said that use of Twitter to announce publications is frowned upon by faculty as "self-promotion". A few weeks later, I asked the same professor why he spends 20-30% of his time travelling, and he replied, "The main reason I travel so much is to give talks, and the reason for that is to get the word out about my research." Similarly, one of my mentors from graduate school detests the idea of tweeting one's research, but he advised me to forward my newly published papers directly to scientists who may find it useful. So for scientists who clearly see the value in advertising their findings, why is it okay to promote the research at a conference but not on Twitter?
The perception is that a talk at a conference targets the right audience, but a tweet goes to all of your followers and is more like an annoying television ad. This is incorrect. The beauty of Twitter is that users freely decide whether or not to follow someone. And if scientists subscribe to my feeds, it is reasonable to assume that many of them are interested in exactly the work that I do. Also, no matter how specialized the conference, you are almost guaranteed that many, if not most, of the people attending your talk are not particularly interested in what you have to say. The great aspect of twitter is that over time, people not interested in your tweets unfollow you, and you end up with exactly the audience that is curious about your research. In the same way, when you write an essay on PubChase, it is likely to be seen by the right scientists. Most of the readers come to the essays via Twitter, which targets the appropriate audience. Moreover, since each essay is tied to a given publication and is visible whenever the article comes up in search results or recommendations, the essay is not randomly being forced on disinterested users.
Of course, the very act of publishing is marketing. The reason so many invest extraordinary efforts to publish research in top journals is to maximize the visibility of their work. This investment is costly to science in many ways and wastes a staggering amount of energy and time on behalf of scientists. The publication process is typically depressing and demoralizing345. As a consequence, once published, many authors are so scarred by the process that the "story behind the paper" becomes a tale of rejections and rebuttals. This is the third most common reason for declining an invitation to write an essay about an exciting publication. Hopefully, by treating blogging and social media promotion of research as a digital conference, scientists can be more effective in their marketing and can waste less of their time on struggling to publish in the glossy journals.